Terms & Conditions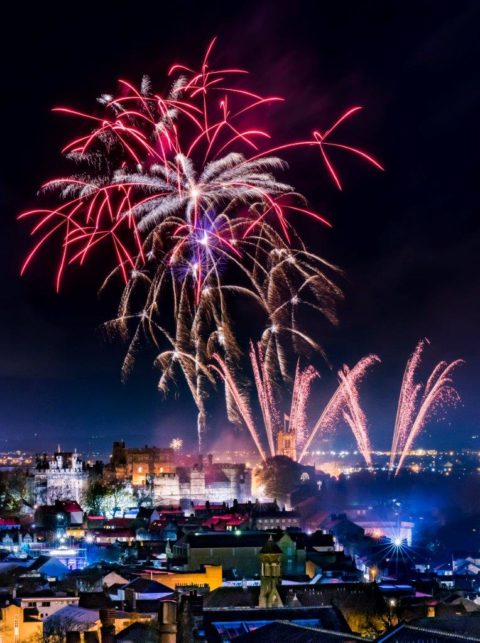 Wristbands are issued on behalf of the organisation responsible for the Lancaster Fireworks Spectacular (the "Event") namely Lancaster City Council ("the Organiser") and are subject to the terms and conditions indicated here or displayed in the viewing areas.
 
The use of the wristband signifies your agreement to the following conditions:
1. The wristband is subject to the rules and regulations of the Organiser which may be changed at their discretion.
2. The Organiser shall not be liable for any injury, loss, damage, cost or expense.
3. The Organiser reserves the right to cancel the Event at any stage, if deemed necessary in their opinion, or if circumstances arise outside their control. They also reserve the right to alter or change the programme without prior notification.
4. Should the Event be cancelled, the Organiser will not be liable for the payment of any compensation or for any loss of money and/or expenses incurred.
5. Wristbands only may be used to gain entry to the designated viewing areas for the event. Printouts of online orders may not be used to gain entry. Wristbands should be retained at all times during the Event. Please arrive at your viewing area no later than 7.40pm.
6. Wristbands may not be sold, traded, or offered for sale; and may not be used as a prize or for any other promotional or trade purpose by any organisation other than the Organiser.
7. The Organiser reserves the right to refuse anyone entry to the viewing areas at their discretion and any person who fails to comply with instructions from a steward or other person acting on behalf of the Organiser may be ejected. In addition, anyone found to be causing damage, causing harm to any other person on site, behaving in an illegal, antisocial or aggressive manner, appearing to be under the influence of drugs or alcohol or in breach of these conditions will be ejected and may be reported to the police.
8. No alcohol, fireworks or sparklers to be brought into the viewing areas.
9. Strictly no illegal substances will be permitted to be brought into the viewing areas.
10. WARNING – Lighting effects and loud noises will be used at this Event.
11. Please note that the designated viewing areas are uncovered, outdoor spaces with standing room only. Please wear appropriate clothing and footwear. If you have any accessibility requirements or any other queries about the Event, please contact us on 01524 582394.