Pledge your support for Light Up Lancaster today…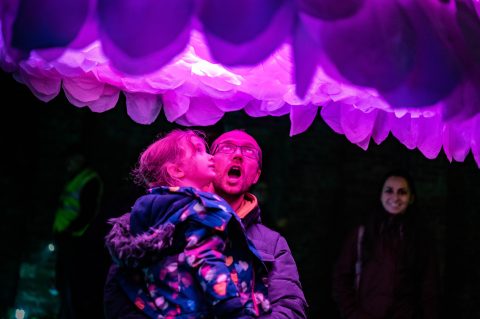 Help bring together people to celebrate, enjoy and appreciate the special heritage of Lancaster and view their city in a completely new way.
The charity, Mirador, has launched a crowdfunding campaign for a project to create a strong sense of community pride and togetherness as people discover how magical it is when heritage, culture and creativity converge.
The project, featuring the city's main heritage places, will provide the magic to fire the imagination and help stimulate unique experiences for audiences and participants. The free, accessible programme at Light Up Lancaster (Nov 2023) will help connect people with their heritage and history.
And young people will be inspired and their imaginations ignited by experiencing unique artworks in familiar settings. Hot spots will be the Castle, which will host a sensational wrap around projection based on the Great Cowcher – a 15th century illuminated document seen as the Duchy of Lancaster's own Domesday Book – Dalton Square and the Priory Church.
Lancaster's magnificent heritage and history will come life as artists, audiences and families light up its city centre creating a FREE trail of wonder, joy, belonging and fun.
Help make it happen by pledging your support at: www.spacehive.com/light-up-lancaster-heritage