Commission opportunity: The Dukes 50th Anniversary year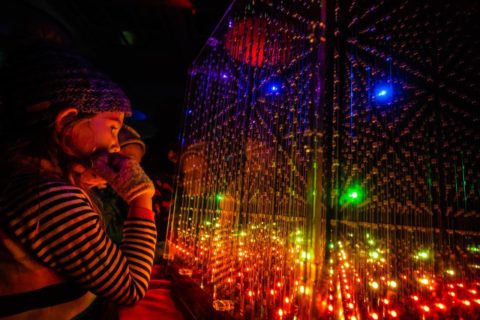 Commission opportunity for light artists & creatives to be part of The Dukes 50th Anniversary year and Light Up Lancaster.
WE ARE LOOKING FOR:
Individuals or a company from or with a strong connection to Lancashire to create a light installation at the Dukes in Lancaster as part of our 50th Anniversary celebrations and Light Up Lancaster (5th & 6th Nov). Your installation will be unveiled on the 5th Nov as part of the Light Up Lancaster Festival and then will remain at the Dukes for your audiences to enjoy throughout the Autumn.
The piece needs to be a work that can be housed inside and fits into one of our public spaces (you are welcome to come and visit us to see which area suits). Please be aware that these are busy spaces so make sure your piece can handle a couple of bumps now and again.
WE ARE SEEKING A PROPOSAL THAT IS:
Inspired by "50 Years of The Dukes Theatre Lancaster" – its productions, its people and its events  past and present, or a consideration of what the next 50 years might bring
or
Inspired by events in and around the City of Lancaster / County of Lancashire over the last 50 years.
or
Simply inspired by the number "50"
Remember the theme of Light Up Lancaster is 'Flights of the Imagination' so bear this in mind also.
The total fee is £3500 to cover all aspects including materials.
WE REQUIRE:
A light installation piece in the main public spaces that can stay with us until the end of the Autumn.
WHAT TO DO
To apply, please send us in (no more than half a side of A4):
Some background to your company / your work / practice and any other creatives who might be involved, mentioning where you are from or your connection to Lancashire.
A paragraph about your proposed piece
What your strengths are and any areas you feel you specifically need assistance with
Please send to: takepart@lightuplancaster.co.uk  marking your application "Dukes 50TH ANNIVERSARY LUL COMMISSION"
If you prefer, the above info can be recorded to camera (max 2 minutes) rather than written. Please email the link to the same email above.
Deadline Date for Applications:  Friday, September 10