Fireworks Spectacular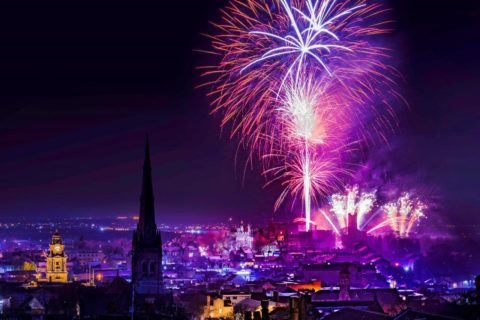 Thanks to a fantastic response to our Fireworks wristband ordering system, we have now reached our online capacity for both Quay Meadow and Giant Axe viewing locations.
What do I do if I haven't been able to get any wristbands for the Fireworks Spectacular on Saturday 6th November?
– Don't worry! If you can see the castle, you can see the fireworks! So you'll still be able to view them from across the city.
Also – there are loads of fantastic artworks and installations to view at Light Up Lancaster – find out more about What's On: