Polar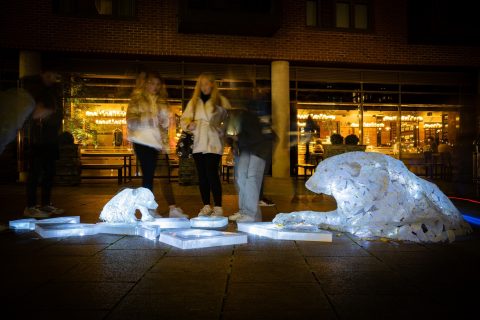 Now finishing at 8.30pm on Saturday evening.
These life-sized polar bear sculptures, magnificent yet moving, are trying to navigate their changing landscape: broken up pieces of resin ice contain moving poems and footprint promises cast within.
As polar bears are added to the 'vulnerable to extinction' list, we appreciate and celebrate the awe-inspiring creature, and reflect on how losing this landscape ultimately affects our own.
---
By: Gemma Wood
Location: Judges' Lodgings Gardens
When: Friday 5pm – 10pm and Saturday 5pm – 8.30pm