Luma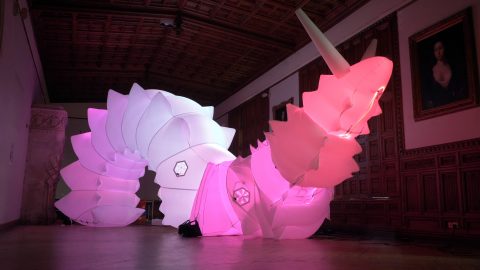 Finishing at 8.30pm on Saturday evening (*weather permitting. Strong winds may cause finish time to be earlier).
Luma is a huge, beguiling interactive robot,  a 9m long, inflatable snail who loves an audience.  She looms above visitors with a presence which is gentle, welcoming and otherworldly.
Meeting her is a magical experience and a window into a fantastical world; come and revel at the spectacular sight and meet a wondrous being.
---
Location: Sun Square, LA1 1EW

By: Air Giants
When: Friday 5pm – 10pm and Saturday 5pm – *8.30pm